WELCOME!
57As they were going along the road, someone said to him, 'I will follow you wherever you go.'
58And Jesus said to him, 'Foxes have holes, and birds of the air have nests; but the Son of Man has nowhere to lay his head.' 59To another he said, 'Follow me.' But he said, 'Lord, first let me go and bury my father.' 60But Jesus said to him, 'Let the dead bury their own dead; but as for you, go and proclaim the kingdom of God.' 61Another said, 'I will follow you, Lord; but let me first say farewell to those at my home.' 62Jesus said to him, 'No one who puts a hand to the plow and looks back is fit for the kingdom of God.' Luke 9:57-62
19"Therefore, my friends, since we have confidence to enter the sanctuary by the blood of Jesus, 20by the new and living way that he opened for us through the curtain (that is, through his flesh), 21and since we have a great priest over the house of God, 22let us approach with a true heart in full assurance of faith, with our hearts sprinkled clean from an evil conscience and our bodies washed with pure water. 23Let us hold fast to the confession of our hope without wavering, for he who has promised is faithful. 24And let us consider how to provoke one another to love and good deeds, 25not neglecting to meet together, as is the habit of some, but encouraging one another, and all the more as you see the Day approaching." Hebrews 10:19-25
Do Not Rob God
Just a few years ago, Larknews.com, a satire website, carried the following fictional news release. It reported:
Julie and Bob Clark were stunned to receive a letter from their church in July asking them to "participate in the life of the church" – or worship elsewhere. "They basically called us freeloaders," says Julie. "We were freeloaders," says Bob.
In a trend that may signal rough times for wallflower Christians, the Faith Community Church of WinstonSalem has asked "non-participating members" to stop attending. "No more Mr. Nice Church," says the executive pastor, newly hired from Cingular Wireless. "Bigger is not always better. Providing free services indefinitely to complacent Christians is not our mission."
"Freeloading" Christians were straining the church's nursery and facility resources, and harming the church's ability to reach the lost, says the pastor. "When your bottom line is saving souls, you get impatient with people who interfere with that goal."
Faith Community sent polite but firm letters to families who attend church services and "freebie events," but never volunteer, never give, and do not belong to a small group or other ministry. The church estimates that only half of its regular attendees have volunteered in the past 3 years, and a third have never given to the church.
"Before now, we made people feel comfortable and welcome, and tried to coax them to give a little something in return," says a staff member. "That's changed. We're done being the community nanny."
Surprisingly, the move to disinvite people has drawn a positive response from men in the community who like the idea of an in-your-face church. "I thought, A church that doesn't allow wussies—that rocks," says Bob Clark, who admires the church more since they told him to get lost. He and Julie are now tithing and volunteering. "We've taken our place in church life," he says" Now, I want to be very clear that I am not suggesting
that we should enact such a strict dis-inviting policy. This article is purely satire, and like all good satire it exaggerates reality to make a point. Instead I share this article in hopes that it will make us each think about just what it means as a Christian to be truly involved in the life of the faith and in the life of the church.
After all, growing up in a consumer culture, so often we are asking ourselves the question, "What's in it for me?" We are taught to look to businesses and markets to satisfy our wants and desires, and if we are not happy with a certain product or practice, we know simply to move onto something more convenient or comfortable.
Unfortunately, this same attitude has crept into our Christian culture so that we learn to shop around for the church that best satisfies our current wants and needs, and when we no longer get all of our wants or needs met, we either go to another church, or find reasons and excuses not to go to church at all.
Surely Jesus foresaw this tendency in the folks he ministered to who were excited to follow him, particularly because they had received loaves and fishes for hungry bellies and healing for broken lives. Yet Jesus' calling to us is more than just a "come and get it." Rather, Jesus teaches us that we are to become servants to one another, to give from our blessings to those in need, to "seek ye first the Kingdom of God."
It is in this way that our Christian faith is most recognizable by how we set our priorities, i.e. is worship of God and service to others truly a priority for us, or do we merely come to church when it's convenient and look only to meet our own needs in this life?
Truth is, a consumer model of Christianity simply doesn't make for good disciples, instead it creates a level of entitlement amongst those who should rather remember that everything we have is first and foremost a gift of God's grace; it is not payment for services rendered, it is not something owed to us. God has already blessed us with every good thing, and so to that end then, the Christian is never about, "What's in it for me?" but is instead more concerned with engaging the faith and actively serving others to the glory of God.
Thus, one might say to all those who truly wish to live as Christians (to paraphrase JFK) "ask not what your church can do for you, but what you can do for the church." After all, just imagine how much more effective we could be in reaching out to our community and our world with the love of Jesus Christ if we got more involved in our churches. Imagine the positive changes that would happen in our own lives and in the lives of those around us if we show up with a right attitude towards service and an honest commitment to participate in the life of faith. Why, we just might move some mountains and change the world!
Think about it!
Your brother in Christ,
Pastor Michael
P.S. It is my hope that you will prayerfully consider renewing and recommitting to your support of Robeson Lutheran Church this year by filling out the attached time and abilities sheet, and turning it into the church office.
Remember, we are a family, and just like in a family, we all have something to contribute to the common good.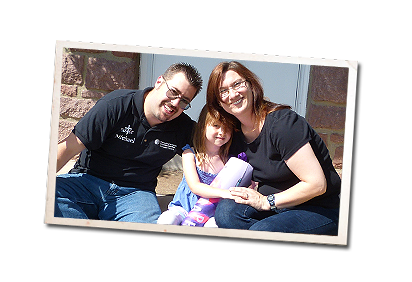 Pastor
Rev. Michael Ware
Assistant Pastor
Rev. Luther Routté
Sunday Worship Schedule:
7:45 & 10:15 a.m. every Sunday; Sunday Church School 9 a.m. for all ages; Communion on the first and second Sundays at both services and the first Saturday evening of the month at 5:30 p.m.
The February Newsletter may be downloaded here.
Pre-school Application Forms
Registration forms can be picked up at the preschool office or if you would like them mailed, please call the preschool at 610-856-7613.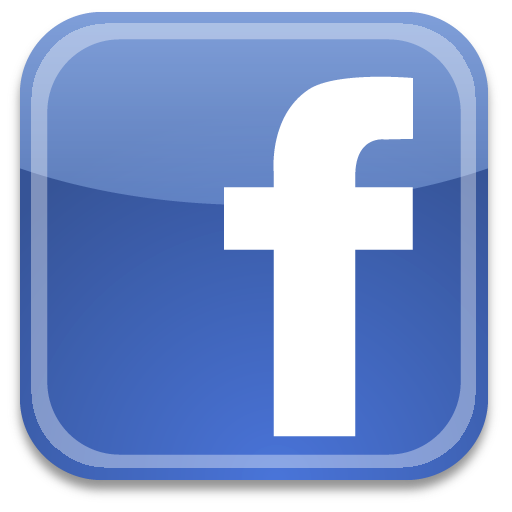 Contact I Directions © 2014 Robeson Evangelical Lutheran Church I info@christianrderr.com