WELCOME!
47(Jesus said) Very truly, I tell you, whoever believes has eternal life.48I am the bread of life. 49Your ancestors ate the manna in the wilderness, and they died. 50This is the bread that comes down from heaven, so that one may eat of it and not die. 51I am the living bread that came down from heaven. Whoever eats of this bread will live forever; and the bread that I will give for the life of the world is my flesh.'

52 The Jews then disputed among them-selves, saying, 'How can this man give us his flesh to eat?' 53So Jesus said to them, 'Very truly, I tell you, unless you eat the flesh of the Son of Man and drink his blood, you have no life in you. 54Those who eat my flesh and drink my blood have eternal life, and I will raise them up on the last day; 55for my flesh is true food and my blood is true drink. 56Those who eat my flesh and drink my blood abide in me, and I in them. (John 6:47-56)
Holy Communion –
Rationale and Practical Application
Part 2
(What is Holy Communion?)
What is it that you believe about Holy Communion? Do you think of it simply as a snack of bread and juice? Are we simply re-enacting a historical event so as not to forget the past? Do the words have any meaning? Is it really to be understood as Jesus flesh and blood, or is it all just a symbolic gesture? What is it?
To answer this it is helpful to once again consider the words of institution:

"Our LORD Jesus Christ, on the night in which he was betrayed, took the bread, gave thanks, and broke it and gave it to his disciples and said, "Take; eat; this is my body which is given for you. Do this in remembrance of me." In the same way he also took the cup after the supper, gave thanks, and gave it to them and said, "Take, and drink of it, all of you. This cup is the New Testament in my blood, which is shed for you for the forgiveness of sins. Do this, as often as you drink it, in remembrance of me."
As you see, it is with these words and actions that Christ himself instituted the Lord's Supper and He is very clear on the fact that He is fully present (that is, bodily, not just "spiritually" or metaphorically) whenever the Lord's Supper is observed according to His command and promise. Notice that Jesus does not say "this bread symbolizes my flesh and this wine symbolizes my blood," he says, "it is my flesh, and it is my blood."
This ultimately became a central point of conflict be-tween early Lutherans who believed in the Full Presence of Christ in the meal and other reformers who saw the meal rather as a symbolic gesture. It was in keeping with our Catholic roots, that we Lutherans stood behind the scriptures and gave particular emphasis to Christ's words. And so it is that we continue to believe today that the Lord's Supper is what Christ's word says it is: his new covenant, his word of forgiveness, a promise in his body and blood that faith can trust confidently in any circumstance, regardless of the supposed unworthiness or misuse of any participant. "For as Christ's lips speak and say, so it is" (Large Catechism V.14).
It is as Martin Luther memorably wrote on one occasion:
"Where His Word is torn away from the Supper and mere bread and wine are made of it, then I grant that they may make a parish fair or carnival of it. ... We know, however, that it is the Lord's Supper, in name and reality, not the supper of Christians. For the Lord not only instituted it, but also prepares and gives it Himself, and is Himself cook, butler, food, and drink."
For many of us today it is easy to get caught up in our traditions regarding which type of elements we use and by what method we practice communion, however, it is my deep hope that we will seek to focus on and find deeper meaning and connection to God by considering just what Holy Communion really is; the partaking of Jesus Full Pres-nce into our lives so that in Him, and He in us, we feel the connection of the deep love our God has for us all.
Having looked at why we do Holy Communion and what it is, I invite you to stay tuned for part 3 in next month's Digest as we look at the question, "How often shall we do this?"
May God bless you my friends!
Your brother in Christ,
Pastor Michael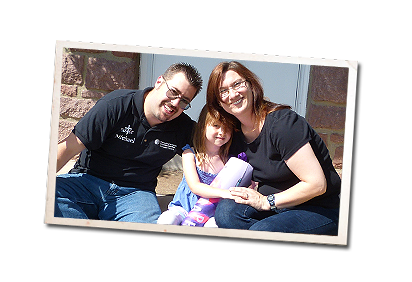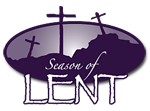 2015 LENTEN SCHEDULE
Midweek Lenten & Easter Schedule ›
If you are a member of Robeson Lutheran Church and wish to use egiving, please click below:
If you wish to support Robeson Lutheran Church by making a ONE-TIME donation click below:
Check us out on Facebook: Robeson Lutheran Church & Preschool
Check out our preschool website at http://www.robesonlutheranpreschool.org
Pastor
Rev. Michael Ware
Sunday Service: September through May:
7:45 & 10:15 a.m. every Sunday; Sunday Church School 9 a.m. for all ages; Communion on the first and second Sundays at both services and the first Saturday evening of the month at 5:30 p.m., and all festival Sundays.
The March Newsletter may be downloaded here.
Pre-school Application Forms
Registration forms can be picked up at the preschool office or if you would like them mailed, please call the preschool at 610-856-7613.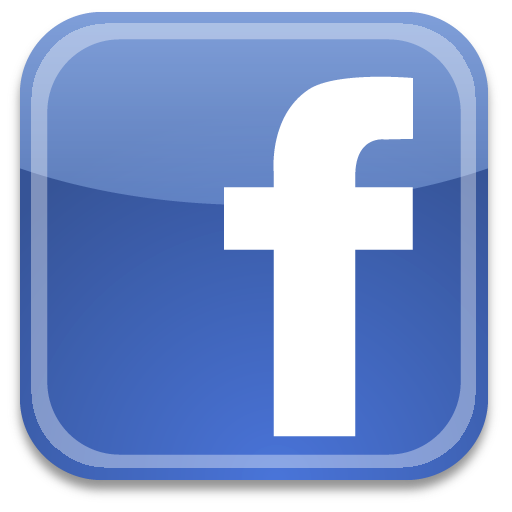 Contact I Directions © 2015 Robeson Evangelical Lutheran Church I info@christianrderr.com