WELCOME!
"Christian life consists of faith and charity." - Martin Luther
"Do not neglect to do good and to share what you have, for such sacrifices are pleasing to God." – Hebrews 13:16
CHURCH GIVING – Part 2
Or
Why the church is my favorite charity
I am sure you have seen these types of commercials. The first fades in to a child or group of children in Africa or some other third world nation, barely able to stand as they show hungry and distended bellies. In the background there is a piece of sad but hopeful music play-ing as the voiceover begins to explain how these children have little food to eat, no safe water to drink, and how for only pennies a day you can make a difference in their lives.
Turning the channel you are presented with a sad-eyed dog in a decrepit cage, a crying and disfigured kitten and other images of sickly and abused animals. And as these images run past the screen, Sarah McLachlan begins to ex-plain that there are so many animals who are hurting and abused; and as her song, "Arms of an Angel" creates the background music, she invites you to please donate your money to support the work of the SPCA.
Of course TV is not the only place you see advertisements for charity. Why just consider how every year around Christmas time there is constant ringing of bells by the Salvation Army Santa in front of the local supermarket, or how many times you have been in line at the grocery store and been asked, "Would you like to donate a dollar to benefit the ______________ charity?" Even just sitting around most stores there are bins and buckets and collection cases for all sorts of things from the Make-A-Wish Foundation, to the American Cancer Society.
Charities are everywhere, and while a very small percentage of them are scams, for the great majority they are excellent causes and worthwhile places to offer our gifts.
However, I would like to share with you my all-time favorite charity and to try and explain why I think it is one of the best in the world to support.
My favorite charity is….the Church.
I am a big proponent of giving to the church because of a number of factors:
The Church is the father/mother of many of today's modern charitable organizations as well as many of the social movements that have helped to improve the lives of people throughout the world.
Churches are also the founders and owners of many hospitals, nursing homes, and mental health clinics. Churches help society by providing substance abuse treatment, building affordable housing and offering job training and many after-school programs.
Churches run close to 70 percent of the United States food pantries (of which 1 in 7 Americans now rely on), as well as 27 percent of emergency shelters and half-way houses. Likewise one out of every six child-care centers is run by a church or synagogue.
Churches are a part of the community, and so they continue to work with victims of natural disasters, viral outbreaks, and other catastrophes long after other social organizations (Red Cross, FEMA, etc…) have moved on into other areas of the world.
Now I know that many people today are of the attitude that churches, "only want your money", or that churches are wasteful because of all the money spent on staff and buildings and administration compared to that which goes to actual charity.
It would be a very nice world if churches could operate all the services and blessings they offer to a community without any costs, but sadly that is simply not reality. Caring for people, especially those that have little to no re-sources or ability to care for themselves is not a free endeavor, it takes time, wealth, and a commitment to help.
As to the money we spend on buildings, administration and staffing, it seems like it is assumed by some that such costs are wasted, and certainly the money would be better spent if given directly to the poor (sounds a bit familiar to Judas' argument).
But consider this tiny example for just a moment. Robeson Lutheran Church has been a stable part of this community for some 247 years. (That's well over two centuries people!) And while I have only been here a short while, let me tell you some of the ministries that we have been able to do in this place in my four years thanks to our building, staff, and administrative costs. (Note: This does not include some 243 years of other things we have done for the local community)
Currently our church has or continues to provide a location and support for: The Boy Scouts, the Plowville Athletic Association, an exercise class, Berks County Agency on Aging, and Family Promise.
We offer a playground and pavilion for usage by the community, VBS, Halloween Party, Easter Egg Hunt, and opportunities for local vendors to sell wares at our various fundraising events.
Like most churches, we host a number of weddings
for the community and we provide a dignified place for family to gather for funerals. Along with this we provide both "pre" and "post" marital counseling, offer financial support for the needy in our community, and maintain visitation to sick and homebound members.
From our parking lot to our sanctuary, our pre-school to our Sunday school, our worship service to our community service, Robeson Lutheran Church benefits the local community in ways that are difficult to put into monetary terms, but nevertheless are worth their weight in gold to the lives of those who have been touched by the minis-tries here.
After all, what price would you put on a marriage that can be salvaged, a young person talked down from suicide, an addict who breaks the habit, a convict who finds forgiveness and a second chance, or a person with the opportunity to escape poverty and homelessness to become an employed, home-owning, tax-paying citizen. (Surely these things are priceless.)
That said, I haven't even begun to discuss the money that goes from our church to the synod and from there to church-wide that reaches out and touches lives around the world; perhaps that can be for another article.
However, I will give you just a tiny taste of what we at Robeson do for the world thanks to our affiliation with the Northeastern Pennsylvania Synod and the larger Evangelical Lutheran Church in America.
We support:
AIDS – Treatment and Care
Lutheran Disaster Relief – USA and Globally
Lutheran World Hunger – USA and Globally
Anti-Malaria campaign – Nets, Education, Vaccination
Literally thousands of local and global ministries and missionaries. (Check out the webpages of the ELCA and NEPA Synod, Lutheran Disaster Relief and Lutheran World Hunger if you want to see more!)
Yes, there are truly some wonderful charities out there. However, for myself, I see the Church (particularly in its role of sharing the gospel and teachings of Jesus Christ) as the solid foundation of all charitable giving, and by sup-porting it, I know that I am supporting my local and global community and better yet, I am also providing for future Christians who will continue to shape the world; the kind of world I hope to give to my daughter Seraphina.

Until next time!

Your brother in Christ,
Pastor Michael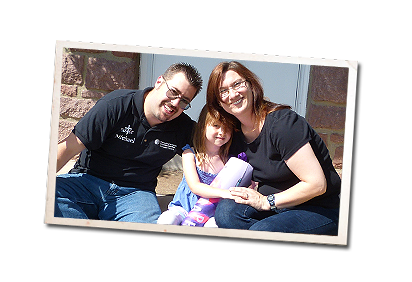 Check us out on Facebook: Robeson Lutheran Church & Preschool
Check out our preschool website at http://www.robesonlutheranpreschool.org
Pastor
Rev. Michael Ware
Sunday Service: September through May:
7:45 & 10:15 a.m. every Sunday; Sunday Church School 9 a.m. for all ages; Communion on the first and second Sundays at both services and the first Saturday evening of the month at 5:30 p.m., and all festival Sundays.
June through Labor Day:
9:00 a.m. Worship; no Sunday Church School. Communion on the first and second Sundays at both services and the first Saturday evening of the month at 5:30 p.m., and all festival Sundays.
The September Newsletter may be downloaded here.
Pre-school Application Forms
Registration forms can be picked up at the preschool office or if you would like them mailed, please call the preschool at 610-856-7613.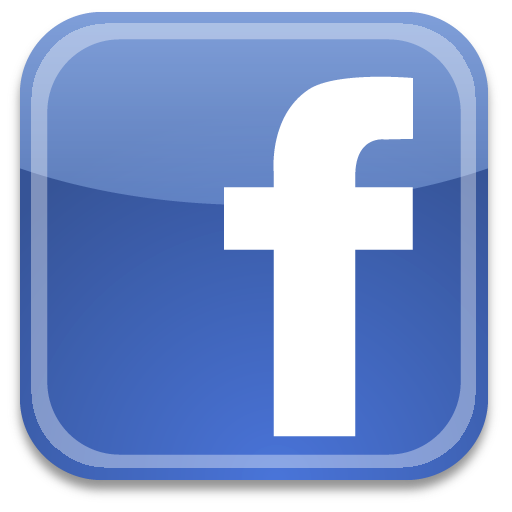 Contact I Directions © 2014 Robeson Evangelical Lutheran Church I info@christianrderr.com