WELCOME!
"A religion that gives nothing, costs nothing, and suffers nothing, is worth nothing."
-Martin Luther
"8Will anyone rob God? Yet you are robbing me! But you say, 'How are we robbing you?' In your tithes and offerings! 9You are cursed with a curse, for you are robbing me—the whole nation of
you! 10Bring the full tithe into the storehouse, so that there may be food in my house, and thus put me to the test, says the LORD of hosts; see if I will not open the windows of heaven for you and
pour down for you an overflowing blessing."
Malachi 3:8-10

CHURCH GIVING – Part 1
Or
A confession of a pastor's financial stewardship.
Knowing that I will be asking members of this congregation to put together a brief "temple talk" or "stewardship article" for the fall, I thought it only fair to take some time and share a bit about my own journey in learning about financial stewardship.
One thing that I want to be clear about as I begin is that for the purpose of this article, I will be focusing primarily on the financial end of stewardship; the Treasure as it is some-times called. The reality of Christians stewardship is that it involves everything in our lives including our Time (and how we spend it) and our Talents (the gifts and skills we have been blessed with) as well as our Treasure (finances). But for now, I am going to focus on my stewardship story as it relates to money.
That said, I was not what you might call a very good financial steward in my early years. As a child I would quickly spend every cent I was given almost as soon as I got it; whether at an arcade dumping quarters into video games, or putting coins into the vending machines to get a gumball or some little trinket as we left the supermarket, I spent like a madman. My parents used to tease both me and my brother about this, saying that we acted as if the money was burning a hole in our pockets.
While growing up in church, I can remember that mom and dad would give my brother and I a few dollars each to put into the offering plates, and as I look back on that time, I think this was their way of trying to teach us early on about stewardship, but I can honestly say for myself that it didn't really take. (To be fair, my parents did an excellent job of setting an example, I was simply young and hard-headed)
Fast forward to my early teens, the days of me get-ting an allowance, and once again, I often spent it all as quickly as possible on toys and games, food and hanging out with friends; seldom did I consider taking from these re-sources and giving it to the church.
Fast forward again to me and my first job in my late teens, and much the same, I spent primarily for myself. Sure, once in a while in church I might drop a couple of bucks in the plates (the tiny paycheck leftovers that somehow remained in my wallet till Sunday morning) but I didn't really think about what I was doing; rather I saw it more or less as an expectation. Giving some money at church was just something that you were supposed to do.
This "careless (or perhaps thoughtless) giving" behavior would continue with me through college and would not begin to shift until in Seminary as I began to study the concepts of Biblical stewardship and became more interest-ed in issues of social justice, poverty, and the proper use of wealth.
The changes came slowly, but by the time I began my internship in Rhode Island I was zealously keeping track of my own personal budget, and seeking to be more thoughtful about why and how I gave to the church.
By the time I started my first call, I was looking to find ways to be supportive of the larger mission of the church and started giving directly to the Synod (Upper Susquehanna at the time) and ELCA (Lutheran World Relief, Disaster Relief, and other ministries).
Today, together with my wife Sonja, we continue to do our regular giving through Synodical and ELCA minis-tries, and naturally we also give to our own congregations to support various local ministries as well.
In the end, it has been quite a journey to get to this point of personal stewardship, and I often feel that I still have much more to learn and more room to grow. Even so, I continue to thank God daily for so many blessings, and I look to continue joyfully returning a portion of those blessings so that others too may thrive in this life through the various ministries of the church.
Having said all this, I would love to hear YOUR personal stewardship story, and better yet I would love it if YOU might write a brief article or be willing to share what stewardship means to you as a brief temple talk to the congregation.
In order to get you started, here are some questions you might find helpful in putting together a steward-ship article:
What does the word stewardship mean to you?
Why is being a good steward important to you?
Why should good stewardship be important to others?
What blessings have you received that inspire your stewardship?
How has being a good steward been a blessing to you?
Please prayerfully consider sharing your own story of stewardship, because you never know who you might inspire.
Until next time!
Your brother in Christ,
Pastor Michael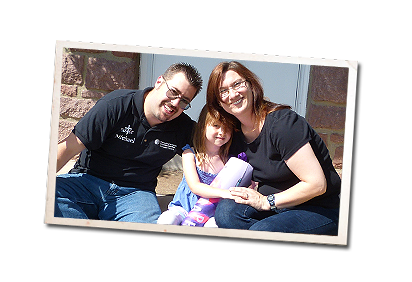 Check us out on Facebook: Robeson Lutheran Church & Preschool
Check out our preschool website at http://www.robesonlutheranpreschool.org
Pastor
Rev. Michael Ware
Sunday Service: September through May:
7:45 & 10:15 a.m. every Sunday; Sunday Church School 9 a.m. for all ages; Communion on the first and second Sundays at both services and the first Saturday evening of the month at 5:30 p.m., and all festival Sundays.
June through Labor Day:
9:00 a.m. Worship; no Sunday Church School. Communion on the first and second Sundays at both services and the first Saturday evening of the month at 5:30 p.m., and all festival Sundays.
The July-August Newsletter may be downloaded here.
Pre-school Application Forms
Registration forms can be picked up at the preschool office or if you would like them mailed, please call the preschool at 610-856-7613.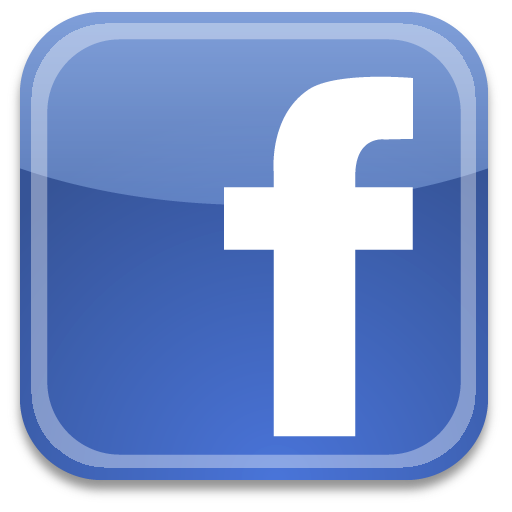 Contact I Directions © 2014 Robeson Evangelical Lutheran Church I info@christianrderr.com